Sorry to take so long to post. I've had the longest cold of my life, and I'm not through with it yet.
I'm glad to have found this blog. A year or so, I had wanted to start this series of ornaments and had actually stitched the house one. It's my intention to make all my Bride's Tree ornies tropical. I know this is a German tradition, but not being German myself, there's no reason not to adapt it and, besides, I'm a beach dweller whose decor is beachy.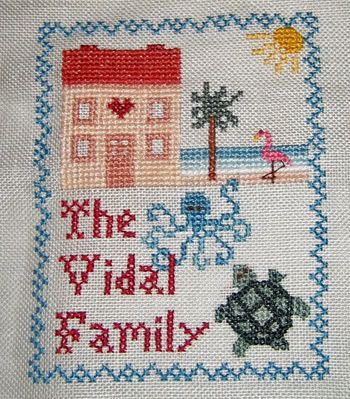 I knew January was going to be crazy for me, even without being sick and feeling totally drained, but I also knew that I had already stitched the house ornie. So now I have to look for a heart ornie and then figure out how to adapt it.
By the way, I really love the look of this blog. Pink and green has always been a favorite combination of mine.